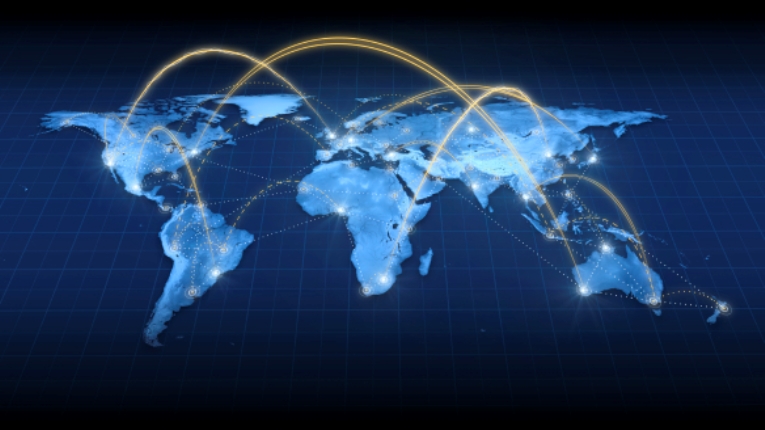 Are you interested in owning real estate in the United States? The Niel Group is prepared to assist whether you are interested in residing in the US, buying a second home, or seeking a pure investment. Many buyers from Venezuela, Brazil, Argentina, Colombia, Canada, Mexico, France, and Italy have chosen Florida as their home within the US. With Florida being the top state for international buyers with 21% of all foreign purchases within the US, it is clear that Florida is an affordable and attractive investment.
While the majority of the foreign investment takes place in south Florida, the Florida Panhandle located in the northwest corner, remains a hidden secret. With real estate prices at only a fraction of those in south Florida, your hard earned money can buy much more real estate without sacrificing any of the south Florida attractions. Florida Panhandle residents enjoy beautiful white sand beaches, an emerald colored Gulf of Mexico, serene back bay waters, world class golfing and resorts, luxurious condominiums, stunning mixed-use developments, and a mild climate with an average temperature of 68 degrees Fahrenheit.
Before you invest in the US, please be sure to search our extraordinary properties. If you would like to experience the Florida Panhandle firsthand and explore some of its available properties, please email or call The Niel Group to arrange a spectacular visit.
Ready to find the perfect property? Click Search Now to view all active listings in Baldwin and Escambia Counties.
Testimonials
" HIGHLY Recommend Erin Niel! She went above and beyond with this one and was a joy to work with. Not only with this property, which was a brand new build, coking with its own complications, but a previous property we had under contract turned out to be a lot more work that we ended up falling out of contact. She kept things going and helped us move forward. Highly recommend Erin and her team! "
- Tim Kelly
" Thanks for what is the most professional and comprehensive real estate information Kay and I have received from any agent/agency in recent years! "
- David Solomon
" Lance was amazing to work with! We just bought our second property and would not trust anyone but Lance to help guild us through the purchasing process. "
- Bruce & Melissa Pagel
" Our buying experience with Erin was hands down the smoothest and easiest process ever. She was personable, yet professional-an absolute pleasure to work with. She kept us well informed, stayed in touch often, and provided many resources to make everything flawless. "
- Jamie & Michelle Stansell
" Working with Lance to sale our property was a very pleasant experience. Lance and his team was extremely professional, proactive, and attentive as we walked through listing to closing the property. I highly recommend Lance Niel and agency for buying and selling any property. "
- Todd Cowart
" We cannot say enough great things about Erin Niel and her team. After doing some research we actually chose Erin to represent our property solely based on Zillow reviews we had read. Wow did we hit the jackpot! After contacting Erin we had snowbirds coming in a few days and she quickly had the unit photographed and made a fantastic video of our property that showcased its elements. We truly believe her video contracted our property, sight unseen, in 2 days. Erin helped us get top dollar and made the negotiation and closing process a breeze. We are beyond happy with Erin and will forever be grateful for all she did to sell our property. "
- Barry & Jennifer Thornton
" Lance did an outstanding job marketing and selling our home in just 4 days at a price well above appraisal. Fortunately he was also able to find us a condo in the building we wanted to be in even though nothing was listed for sale in that building. He was indeed a pleasure to work with and I would highly recommend he and The Niel Group. "
- Tammy Root
" We want to thank Lance for a job well done! He sold our house in 3 weeks and got the full asking price! His professional attention to every detail in helping us prepare for our sell certainly made the process go smoothly! Call Lance, he will get the job done! "
- Judy Ward
" Lance was so easy to work with and extremely knowledgeable about his market. Kept us current on how things were going. Absolutely recommend Lance!! "
- Karen Goldsmith
" Lance was, by far, the best realtor we've ever contracted to sell a home. Not only did he list our house, his agency found a buyer. He was very professional, always responded promptly, and gave us good advice when asked. His staff was also very courteous and professional and were always available for questions. "
- Greg Tucker
" For those of you out there looking for a property in the Gulf Shores/Orange Beach/ Fort Morgan area, look no further than Lance Niel and his team of Professionals. Here's our story. My wife and I met Lance and Erin June 2018. We were hosting our daughter's wedding at a beach house on West Beach Blvd, Gulf Shores. We had some free time so we decided to to some house hunting for ourselves. The Niels were showing a house on the Little Lagoon side of West Beach. The Niels made an immediate impression on us. We traded information and Lance and I kept in frequent contact for the next 2 years. Lance would send me listings that met our criteria. We initially made plans to return to Gulf Shores in the spring of 2020. However, when those plans were canceled, Lance and his team remained steadfast. So, when we finally made it this year (2021), Lance had all possible listings for us to see. Lance went the extra mile and provided a virtual walk thru of a condo after we returned home. Who knew that would be the one. His commitment and Professionalism is outstanding!! We returned and closed on our beautiful 3 bdrm/3 bath condo May 28. On a special note, Ashley Cotter on Lance's team has been extraordinary in assisting with ALL the details and correspondence with outside parties. Her commitment to excellence is exceptional!! So, when you choose a Real Estate Professional, choose Lance. He and his team are like family! "
- Joe & Cheri Harold
" If your looking for a top notch agent Lance is the guy! Lance made the buying process such a breeze. With me and my wife not knowing the area very well, Lance took his time to make sure he found exactly where we wanted to be! He was also available anytime that we had questions whether they made sense or not. So, If you are looking for an agent who has the complete package give Lance Niel a shout. I promise that you will not regret it! "
- Taylor Bryant
" Lance was a pleasure to work with on selling our condo and garage. He was very professional and pleasant. His listing information and video were excellent. Always quick to respond to questions. Sold our unit in 7 days. If the need arises again, we would definitely use Lance. Recommend him highly! "
- Fred & Wanda Quinn
" Lance was a great realtor that helped us sell our condo in Gulf Shores. He worked with us to minimize disrupting our guests as we have an active rental program. He helped the buyers work through some issues on their end and everything went as smoothly as it possibly could have gone. He and Ashley were great to work with and were always on top of everything. We never had to prompt them to see how things were going. They were proactive every step of the way. I highly recommend them for your real estate needs in Gulf Shores/Orange Beach. "
- Rick & Kim Anderson
" Erin went (and continues to go) above and beyond in her efforts to assist us in evaluating the local market, tour homes in which we express an interest, and provide us with information not just involving real estate but also concerning the community and all it has to offer. She is personable, informed and a delight to work with, relating in a professional manner that has ultimately produced what we are happy to consider an ongoing friendship. We could not recommend her more highly! "
- Kathy & John Miller
Previous
Next