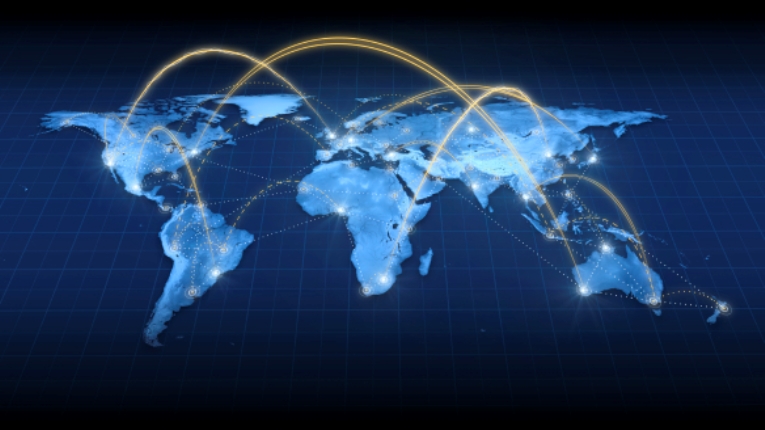 Are you interested in owning real estate in the United States? The Niel Group is prepared to assist whether you are interested in residing in the US, buying a second home, or seeking a pure investment. Many buyers from Venezuela, Brazil, Argentina, Colombia, Canada, Mexico, France, and Italy have chosen Florida as their home within the US. With Florida being the top state for international buyers with 21% of all foreign purchases within the US, it is clear that Florida is an affordable and attractive investment.
While the majority of the foreign investment takes place in south Florida, the Florida Panhandle located in the northwest corner, remains a hidden secret. With real estate prices at only a fraction of those in south Florida, your hard earned money can buy much more real estate without sacrificing any of the south Florida attractions. Florida Panhandle residents enjoy beautiful white sand beaches, an emerald colored Gulf of Mexico, serene back bay waters, world class golfing and resorts, luxurious condominiums, stunning mixed-use developments, and a mild climate with an average temperature of 68 degrees Fahrenheit.
Before you invest in the US, please be sure to search our extraordinary properties. If you would like to experience the Florida Panhandle firsthand and explore some of its available properties, please email or call The Niel Group to arrange a spectacular visit.
Ready to find the perfect investment property? Click Search Now to gain access to all active listings on the MLS. Unlike Zillow, our search engine is updated every fifteen minutes and is always accurate.
Testimonials
" Lance was excellent to work with. I've been searching for a very long time for just the right property and after many many searches Lance found the right one for my budget and my needs. Even though I consistently found small issues with the properties he sent me to look at, he never once got frustrated with me and more importantly never gave up. I'm picky to say the least about what i wanted, and he was the perfect agent for me. I would most certainly use him again and I've already referred him to friends. "
- Brian Cranford
" Erin handled all of our negotiations with the developer/seller including the initial sales contract, issues related to construction of the unit and closing. She was always responsive and alert to issues that might affect the purchase. Her knowledge of insurance and real estate issues along the Gulf Coast was extremely helpful. We continue to recommend Erin to all of our friends and associates who might want to purchase or sell property along the coast. "
- William Sudderth
" Mr Niel was very professional and very responsive to all my questions in selling my property. Closing went smooth & quickly. I would highly recommend Lance Niel for all your real estate needs. "
- Maggie Feldman
" Purchasing real estate can be very stressful, but Lance will help you find the right property for you based on your specific needs and price range. He is very knowledgeable when it comes to the Real Estate market in Baldwin County, the Orange beach and Gulf shores areas. I cannot recommend him highly enough to anyone looking to purchase real estate in his area. "
- Rob Clute
" As out-of-town buyers, we were very concerned about having good local representation. Lance Niel and his team went beyond our expectations in getting us to the finish line on our beach condo purchase. We will use his services again! "
- Vince DiMare
" Lance was super helpful. Really knew the inner workings of the market and had a clear vision of where we are in the market cycle. Has also been SUPER helpful in helping us understand everything about the process, including that super tricky beach insurance stuff that can be simply overwhelming. Very responsive, easy to communicate with and was totally willing to go the extra mile even though we were admittedly "just looking". Of course, that might change soon... "
- Jack Studer
" Lance and his team were wonderful. We purchased a house out of state. He made sure that Joe Rynes was able to meet with us when he was not available. He answered all of our questions and was very responsive. "
- Jennifer Davis
" Our experience with Lance was excellent. He has a very methodical and analytical way of going about real estate and that fit very well with what my wife and I were looking for. On every single aspect of the transaction he exceeded our expectations, not to mention that our property sold much quicker than we expected. We have since referred Lance to others who have also been extremely pleased. "
- Patrick Bussey
" We would definitely work with Lance again. Prompt, courteous responses. His availability and willingness to answer questions, help in any way and go an extra distance were wonderful. We live 8 hours from the property we were selling and depending on Lance to oversee everything brought us a huge peace of mind. We have and will continue to recommend Lance to future sellers/buyers. "
- Diann & John Migliore
" From prospecting to closing, Lance Niel possesses an incredible amount of experience, leadership, and expertise to simply get the job done! Buying an additional home in an unknown market can always bring its challenges - one that my wife and I faced when looking to purchase a second vacation home on the coast. Lance made the process not only efficient, but also a joy. We were treated like family during the entire process - and still to this day. Whether you are looking to relocate, or simply to take in some of the fun and sun, I highly recommend that you allow Mr. Niel to serve as a trusted steward in your real estate experience. "
- Parker Rains
" Our experience with Ms. Erin McKinney Niel was outstanding. Even though we did not purchase a property through her agency, she was absolutely professional and very pleasant to work with in our three month search for a property. She was one of the most responsive and prompt realtors I have dealt with in over 40 years of owning and selling homes. Any time we reached out by phone, email, or text, she was quick to respond with timely and knowledgeable information. Ms. Niel was not pushy, but she sure did her research on the property we were considering and seemed to know exactly when we needed professional advice. I recommend her highly "
- Frank Butts
" "Working with Lance was amazing. Trying to find the wright condo with such a high demand and fast turnover, Was very difficult and frustrating until we met with Lance. He work miracles and got us the perfect condo that meet all of our need and wants. He went up and above to make sure we were happy and took care of us. Not only our Realtor but now a great friend. Thank's Lance Niel You turned a life long Dream in to a reality. Thank you" "
- Mark & Pieper Herren
" I can't say enough good things about Lance Niel as a person, a Realtor and a new friend. Lance went above and beyond in helping us purchase our new property in Gulf Shores. Lance was very patient and attentive to what we were looking for in our new property and he did everything possible to find us the perfect place. In our opinion, Lance Neil is the King of Gulf Coast Real Estate. We had previous experience with another Gulf Coast realtor and real estate company and we were very disillusioned with the process. Thankfully, we met Lance and he is as good as it gets in a Realtor and a person. If you are in the market, Lance Neil is the only Realtor you should consider. "
- Donald Knapp
" Lance you have always been a gentleman and have a professional standard I aspire to be. "
- Dan Chavis
" My husband and I have been in the market for our first new home together. Erin has been so helpful and knowledgeable in navigating this whole process to us. We can't thank her enough for being patient with us. We would recommend her experience and expertise to anyone that is looking to buy or sale! "
- Robbie Shrock
Previous
Next