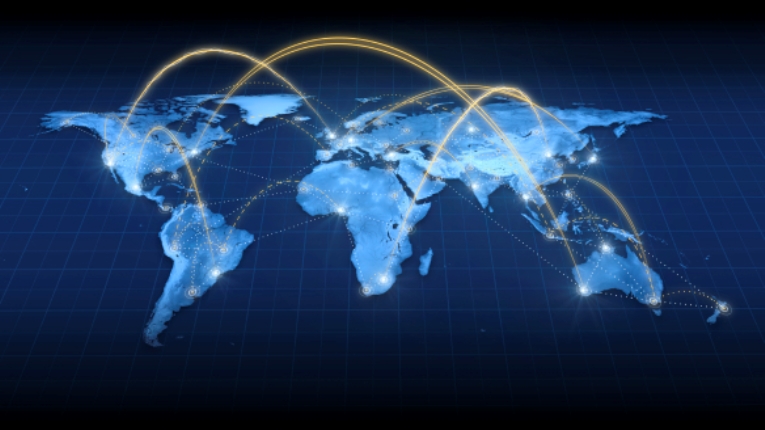 Are you interested in owning real estate in the United States? The Niel Group is prepared to assist whether you are interested in residing in the US, buying a second home, or seeking a pure investment. Many buyers from Venezuela, Brazil, Argentina, Colombia, Canada, Mexico, France, and Italy have chosen Florida as their home within the US. With Florida being the top state for international buyers with 21% of all foreign purchases within the US, it is clear that Florida is an affordable and attractive investment.
While the majority of the foreign investment takes place in south Florida, the Florida Panhandle located in the northwest corner, remains a hidden secret. With real estate prices at only a fraction of those in south Florida, your hard earned money can buy much more real estate without sacrificing any of the south Florida attractions. Florida Panhandle residents enjoy beautiful white sand beaches, an emerald colored Gulf of Mexico, serene back bay waters, world class golfing and resorts, luxurious condominiums, stunning mixed-use developments, and a mild climate with an average temperature of 68 degrees Fahrenheit.
Before you invest in the US, please be sure to search our extraordinary properties. If you would like to experience the Florida Panhandle firsthand and explore some of its available properties, please email or call The Niel Group to arrange a spectacular visit.
Ready to find the perfect property? Click Search Now to view all active listings in Baldwin and Escambia Counties.
Testimonials
" Very professional all the way through the process was very good at details and following through I would recommend her to anybody looking to buy or sell. "
- Stephen Phillips
" Lance knows his way around the area and provided great assistance in narrowing down our neighborhood. He was very responsive to our questions and got us exactly what we wanted! I cannot recommend him highly enough! "
- Jennifer Rainwater
" Lance Niel has assisted us with two buy and one sale transactions. There is no greater compliment than repeat business. Lance knows the area. Lance is honest, helpful and responsive. His calm demeanor helps ease any stressful situation. He can recommend someone or help solve any of the real estate woes that come to pass. I would work with Lance again any day and would recommend him to anyone. "
- Angie Osborne
" Erin's professionalism and knowledge were tremendous help in our investment decisions for the Orange Beach area. Erin contributes factual information and looks out for, in our case, the buyers interest. "
- Nancy Hayden
" Erin exceeded all of my expectations! So thorough. So accessible. So knowledgeable. So personal and professional. We always felt in good hands and she had our best interest first and foremost. Anyone would be lucky to partner with Erin when purchasing real estate. "
- Susan Bertrand
" Erin is a wonderful real estate agent to work with. Erin had a great personality which makes it easy to talk to her, she listens to what your wishes are, does her homework, and gives you great guidance on location. We were first time home buyers, so we didn't want just any house... We want THE house and Erin was very patient and supportive of us throughout our house hunt (8 months). Erin was right there with us throughout our closing process, and now we own an amazing and beautiful home. What appreciate the most is the follow up after we purchased our home. Erin calls to check in on us and made sure we were settling in. Great service all around. I would highly recommend this agent to anyone. "
- Katie McAndrew
" I have sold several properties in the past, and have never been as satisfied with my agent as I was with Lance Niel. The Video and pictures could not have any more professional. My property had immediate showings and sold within two weeks. I highly recommend The Niel Group. "
- Lynda Mitchell
" Erin is a dedicated and motivated agent. She went above and beyond the call of duty for us and left us with a lasting impression of gratitude for her work. Encountering difficult situations/people is not uncommon in real estate deals but as those things unfortunately showed up for us it was very settling to watch Erin resolve each of those things quickly. We appreciate her effort, professionalism and advice in getting our deal done!!! Great job Erin and Niel group! "
- Michael Kaiser
" It was a blessing to have known you. I wish all real estate people could have the kindness, honesty, helpfulness, and respect for your clients that you do/did. Hope your business continues to grow and your family stays close. So glad our paths crossed. "
- Juanita Mosenthin
" I truly enjoyed working with Erin! She is friendly, energetic, and very professional. She always made time for me and she did a great job of managing my expectations. I highly recommend Erin as your agent! "
- Teri Lynn
" Erin was a very responsive agent who seem prepared at every step. We were engaged in a cursory look for a condo in Orange Beach and were willing to look around while there on vacation. She was aware we were only looking at that time but she treated us as though we were an immediate buyer. She found numerous condos to show us and clearly found, In a very short time, the condo we purchased. She has been very helpful even after the closing. I highly recommend her. "
- Milton & Lee Goff
" Thank you so much for always being so kind. I will for sure keep you in mind if we decide to a change in our condo ownership. I am very impressed with your professionalism. "
- Vicki Mccorsley
" We recently had Lance and his team represent us as buyers in the Gulf Shores area. The entire experience was excellent in every aspect. He was extremely responsive to all of our questions and requests throughout our successful buying process. We would highly recommend Lance and the Niel Group for any real estate needs in the Baldwin County area. Absolutely first rate customer service! "
- Chris Reneau
" Lance is very knowledgeable and was extremely helpful with answering all of our questions/concerns. He was very easy to communicate with and was very prompt with the selling of our home. "
- Lauren Morrison
" I couldn't have asked for better all around service. I would strongly recommend Erin for any of your real estate needs. She was very knowledgeable and polite. It was a great experience to feel so comfortable looking for a house. "
- Samantha Pavlovich
Previous
Next